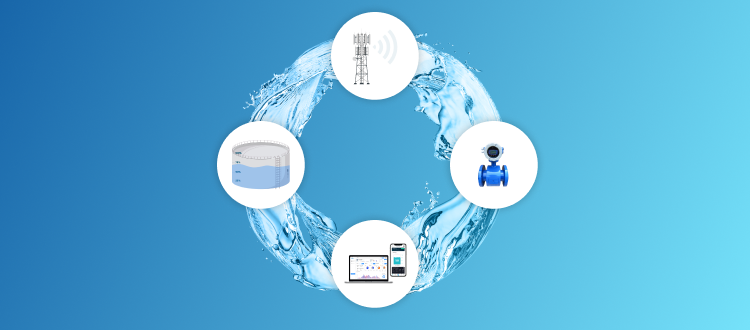 Pros and Cons of AMR and AMI and How IoT is better compared with both
In the present gigantic water industry, AMR & AMI are major contradictions. AMR stands for Automated Metered Reading whereas AMI stands for Automated Metering Infrastructure. Some of them confuse themselves between these two acronyms. In this article, we have discussed AMR and AMI from scratch & how IoT is the best option when comparing both these terms.
Acquire knowledge about Automatic Meter Reading (AMR)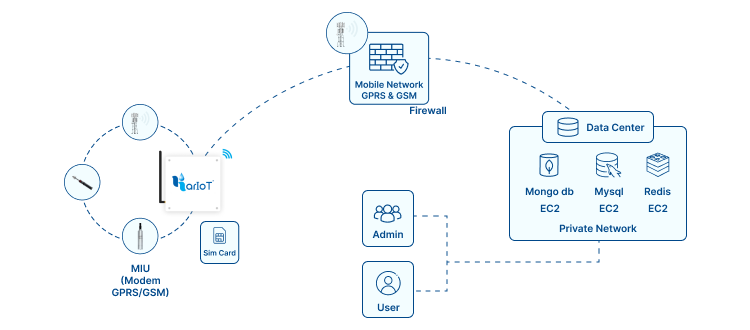 In AMR, water utilities collect water consumption details directly from water meters. The meter's encoding system is interconnected to the endpoint where it captures water flow details. With the aid of a data receiver, individuals collect these data by direct supervision. Finally, meter data is transmitted to the database. The utilities can analyze water usage, and solve the issues and bills will be calculated based on water consumption. The Automatic Meter Reading system has permitted enormous infrastructures globally to accumulate consumption data and be involved in the conduction of deeper analysis to enhance efficiency. This technology is used for billing purposes and analysing in-depth details. The AMR system enhances the functional part of the utility, any tampering issues alerts will be sent automatically. It provides eradication of human power and there are minimal chances of manual issues.
Pros & Cons of AMR
One of the huge benefits of AMR is accuracy. The collection of data which is done manually leads to errors and the entire process also takes more time. The AMR system eradicates the conflicts subjected to billing and water consumption. It assures enhanced security and manipulates the revelation of typical equipment. The progressive working process of AMR initiates a communication channel between consumers & suppliers. In the overall AMR meter, the entire communication process goes in a bi-direction way.
A coin has both a head and a tail. Similarly, Automated Metered Readings possess both pros and cons. The substantial benefits of AMR are rapid & efficient consumption of data, collection of accurate consumption data, information that can be accessed from any location, real-time monitoring of data, etc. There are a few disadvantages of AMR such as installation cost & maintenance costs being high. AMR completely relies on contemporary technologies. Additional support is needed to access data proactively.
A closer abstract- Advanced Metering Infrastructure (AMI)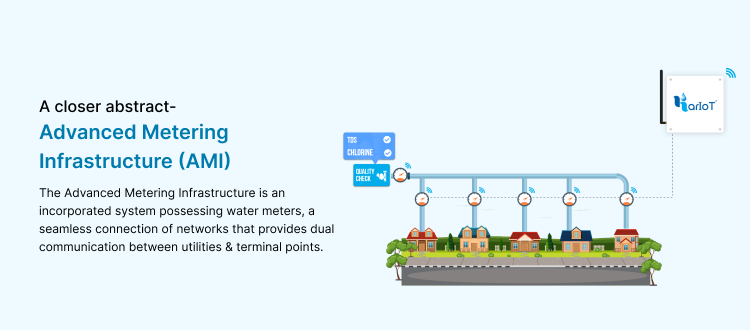 The Advanced Metering Infrastructure is an incorporated system possessing water meters, a seamless connection of networks that provides dual communication between utilities & terminal points. In AMR, human resource plays a vital role. But in AMI, manpower is not needed to collect the data. AMI works in a unique manner where data is transferred directly to the utility at regular interval periods. The data will be delivered to utilities through a series of networks.
At the same time, this data will enhance efficiency factor & durability by tracking water usage in real time and spotting the malfunction. The cellular-enabled network reduces downtime and assures that data is accumulated securely without any disruption. The AMI system includes smart meters, a transmission network, and DMS. It impeccably provides a series of vital functions and data which performs in a manual way. The main benefit of AMI is remote meter reading for the calculation of billing. Here, utilities are subjected to real-time consumption.
The systematic building blocks of AMR are Smart meters, Communication networks, Meter data acquisition & Management Systems. It consists of software & hardware components. The AMI creates a huge impact in evaluating energy consumption and broadcasting data related to energy, gas & water to industries and end-users. The power-packed meter devices collect information at regular intervals and transfer data through the connection network.
Pros & Cons of AMI
While discussing the advantage of the AMI system is that customers can save different resources seamlessly. Power outages can be report instantly like leakage issues, and service issues. The alert notifications will be sent to customers regarding water consumption bills. It provides 100% security and does not transfer personal data. The overall account details are maintained efficiently and use a minimal frequency signal. The disadvantage of the AMI system is that the implementation cost is a little bit high. Both software and hardware components are expensive. The overall complex system is tedious to implement. To date, there is no well-defined standardization method for deploying AMI which is the biggest disadvantage.
IoT integrated with Smart solutions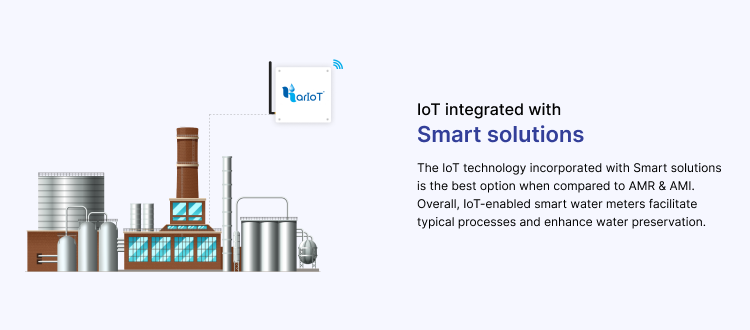 The IoT technology incorporated with Smart solutions is the best option when compared to AMR & AMI. Overall, IoT-enabled smart water meters facilitate typical processes and enhance water preservation. These optimal solutions and the systematic structure of the Intelligent Network provide continual data to enhance visibility, automation & sustainability. The top-notch credits of IoT are meter reading accuracy, efficiency, and best services & lowering of non-revenue water. The IoT-integrated smart water meters monitor quantity, quality, pressure, etc in commercial, household, and industrial units.
The ph sensors determine the chemical level in the water. The IoT sensors track the usage of water across different distribution units. In residential areas like flat systems, individual homes, and housing boards the smart water meters are equipping along with the pipeline systems to assure the continual supply of water. Based on the consumption of water, automatic bills are generated If there is any leakage of water, an instant alert/notification will be sent through the app system. Automatic motor ON/OFF & real-time monitoring of water from any nook & corner of the world is the highly privileged beneficial value of Smart solution. When comparing the benefits of AMR & AMI, there is a finite list of advantages of IoT.

Takeaway!!
Whether it may be Automatic Meter Reading or Automated Metering Infrastructure, an IoT-enabled smart solution is the best option. KarIoT is an IoT-integrated Smart Water Management System dealing with real-time monitoring of the quantity of water in different sectors like residential, commercial, government, business units, etc. We provide a smart solution for all your needs & demands. For additional details, kindly contact our team who are available 24/7. If you need any customization for your projects, we are readily available to process them at an affordable cost.